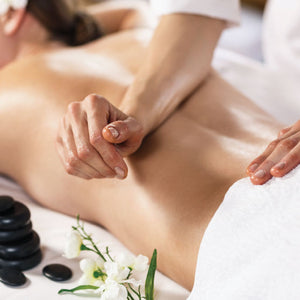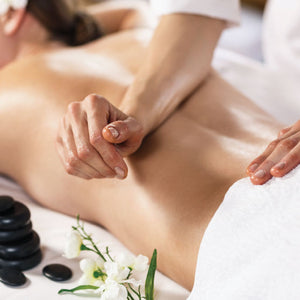 Hawaiian Lomi Lomi Massage
What is the Lomi Lomi massage?
Lomi Lomi is an ancient Hawaiian Art of Healing practiced for hundreds of years by Teachers (Kumus) and by the elders of the community (Kupuna). Those Hawaiians were revered bearers of the light, of the knowledge that surrounds this spiritual work and they transmitted this sacred gift from generation to generation. The Lomi Lomi awakens a very deep level of spirit, which penetrates an ancient realm of wisdom and truly promotes healing.
Many tools are used in the Lomi to aid total alignment on a physical, mental and spiritual level.
The Lomi Lomi incorporates rhythmic dance-like movements using forearms, palms, fingers, elbows, knees, feet, sticks and stones, oils, shells, in addition to spiritual chants, prayers and guided meditations.
The Lomi massage technique is both therapeutic and specific in treating imbalances and limitations, but also improves circulation and overall health.
Lomi is a lifestyle that connects us with our inner wisdom and fosters the innate ability to receive healing on many levels.
Lomi Lomi is a gentle but firm massage, highly effective in the treatment of musculoskeletal dysfunction. Lomi Lomi is the ability to communicate down to the bone and with the bones. Hawaiians believe that bones are the carriers of the genetic content of who we are at the soul level.
Lomi Lomi is a spiritual work, prayer in action, in which the therapist "loves the body" - Aunty Margaret Machado
The therapist is an ambassador of Aloha (a deep infinite love) and spreads love demonstrating to the world that we are "one", a single energy (Lokahi).
We are all united.
The Lomi Lomi can transform lives.
If your hands are soft and loving, your patient will feel the sincerity of your heart, your soul will reach out to hers, and the healing power of God will flow through both of you.
Aunt Margaret Machado, 1999
We ourselves (therapists) see ourselves as "ohana" (family) lovingly massaging our clients as if they were our sister, father, grandmother, etc. We help you move forward to the next place on your healing journey. ~ Aunty Mahilani Poe Poe
I Ka Nana No Ka 'Ike - We learn by observing. We learn through the Spirit allowing us to access the knowledge of the kupuna (ancestors).
Nana I ka Maka - We look with the eyes (and with the inner eye)
Ike - We observe from our internal knowledge.
Ho'olohe - We listen with the ears (and with the inner ear)
Pani Ka Waha - Shut your mouth, wait for tomorrow (thought, idea).
Haha-feel
LOMI LOMI is love in perfect harmony.